Combined over 70 years of experience! Title Solutions Of Florida LLC has developed a professional network able to handle all aspects of real estate.
Our expertise as a title company lies in conducting and overseeing transfers and transactions with the title of a residential and commercial property.
By carefully examining the quality of a title, we guarantee that your investment is made in a property with no outstanding claims against it.
We'll be sure to go over every detail.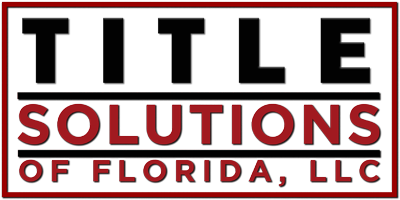 By giving each of our customers' closings the personal attention it needs, and by providing all of the people involved in the transaction with amazing service, we hope to earn your business for years to come!