WHY CHOOSE US?
As a business in the surrounding communities of Patrick Space Force Base, it is an honor for us to work with military personnel.
Title Solutions of Florida LLC thanks you for your service and welcomes you to our family!
We understand that being in the military can create special circumstances, and we do all we can to help relieve some of the stress when buying or selling your home.​​​​​​We provide personalized service to ensure you are able to achieve your VA closings!
This nation will remain the land of the free only so long as it is the home of the brave.' – Elmer Davis
OUR VA CLOSING SERVICES
Title Solutions of Florida LLC has developed VA closing services geared towards VA loan applicants. This includes:
A Power of Attorney service for when you are deployed abroad.
Mail away closings that can be conducted at home, in your workplace, or any location selected for your convenience.
We also offer a flexible loan closings schedule for a wide variety of loan types including FHA Loans and VA Loans.
Customer-oriented services.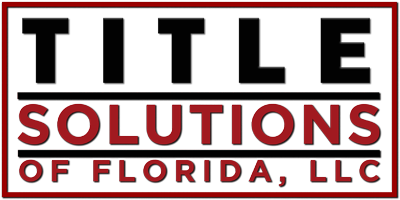 By giving each of our customers' closings the personal attention it needs, and by providing all of the people involved in the transaction with amazing service, we hope to earn your business for years to come!