Donna is our amazing Founder and Escrow Officer here at International Title and Title Solutions. Her career started 35 years ago as an escrow processor, then 8 months later began her journey as an escrow officer – she is a fast learner! After a few years in this fast-paced industry she knew she wanted to branch out on her own. First she opened International Title and then a few years later Title Solutions was started. The companies now provide reliable and quality closings with a great team and 3 locations!
Out of her 5 company values, she contributes to and relates to diplomacy and empathetic kindness the most. "I believe these two core company values go hand in hand," says Donna. "My role in the company is to maintain peaceful relationships within our team and with our clients. In order to do that we must always assume the best about EVERYONE involved, treat them with respect, kindness and diplomacy."
Donna's favorite part about being in the Title industry is how she has to stay on her toes! She feels like a detective getting to the bottom of problems and finding solutions. Donna says, "I truly love helping people achieve their dream of homeownership! I understand the importance of what we do and the positive impact it has on people's lives when they close. Also, the devasting impact when something happens and a transaction is canceled.
Her other passions are spending time with family (especially her grandkids), traveling, boating, reading and walking with Tanner, her fur baby! Donna is married to her high school sweetheart, Troy. "We have a fantastic, super sweet, smart and beautiful daughter, Brittany; an awesome son-in-law, Adam; two beautiful, perfect grandkids, Jamesyn and Stetson; and our fur baby, a silky terrier named Tanner!" When Donna is not in the office you can catch her supporting a ton of Brevard local small businesses! Donna says, "I have lived on the Space Coast of Florida my entire life and LOVE IT! I really like hanging out at Coconuts, Alibi, Beach Shack, and the Boardroom. I love eating at Florida Fresh grill, Tiny Turtle, 4 th street Filling station, Juice and Java, Heidi's and Simply Delicious. My favorite shops are Funky Mermaid and Coastal Produce. My all-time favorite place to get pampered is at the Cocoa Beach Spa getting massages and facials!"
Make sure to connect with her on social media and book a coffee meet up!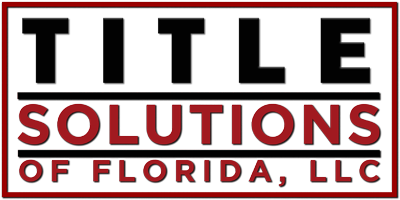 By giving each of our customers' closings the personal attention it needs, and by providing all of the people involved in the transaction with amazing service, we hope to earn your business for years to come!