Laura is our Title Processor here at International Title and Title Solutions. She has been in the title industry since 1998 and with International Title/Title Solutions since 2009. Laura is detail oriented, thorough and amazing at what she does. She really enjoys being a part of a team that gets a transaction from contract to closing as smoothly as possible. This creates a better experience for everyone involved! Her job is to order title searches from our underwriters, prepare the title commitments and send them to all parties involved in the transaction. For transactions involving financing, she also prepares and sends all additional documents that the lenders require!
Laura says, "I was born and raised in New Jersey and moved to Brevard County with my husband Ken after getting married in 1988. We've since then raised our two children Michael and Melissa here in Brevard County, Florida. I'm so proud of the people they've become. During my off time, I enjoy spending time with my husband and family and traveling whenever possible".
Laura really is an asset to our companies and a great person to have in your circle! Make sure to connect with her next time you close with us!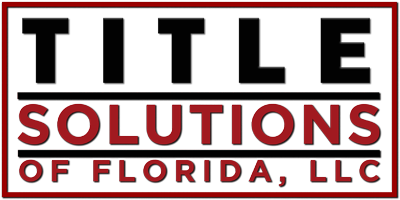 By giving each of our customers' closings the personal attention it needs, and by providing all of the people involved in the transaction with amazing service, we hope to earn your business for years to come!