Rhonda is our amazing Operations Manager for International Title and Title Solutions. She has been with us for over 6 years and started in the mortgage, banking and title industry over 40 years ago! You could say she knows a thing or two about the lending and title process. She takes pride in making sure that our operation runs smoothly so that everyone involved in each transaction is taken care of in a professional and timely manner.
Rhonda is passionate about serving our clients and ensuring they feel confident and secure before, during and after the process! She understands the importance of teamwork and focuses daily on aiding to create better team dynamics so that our clients are served at their highest capacity. Her favorite acronym is:
T – Together
E – Empowering each other to
A – Achieve
M – More
She moved from the Midwest here to Florida about 7 years ago and loves the lifestyle, weather and most importantly the people! "When I am not working," Rhonda says, "I love spending time with my family, my dog Tux and shopping. I also love Football, Baseball and Nascar!". Next time you're around the Merritt Island or Cocoa Beach office, make sure to say hi to Rhonda!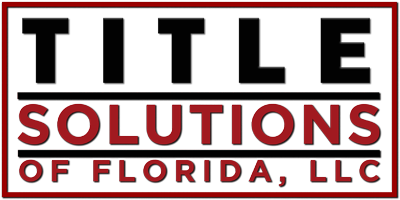 By giving each of our customers' closings the personal attention it needs, and by providing all of the people involved in the transaction with amazing service, we hope to earn your business for years to come!